Radish Seed,French Breakfast Radish,Raphanus sativus (Open Pollinated) Biennial!
Please use drop down Box To Order
Radish Seeds - ''French Breakfast.'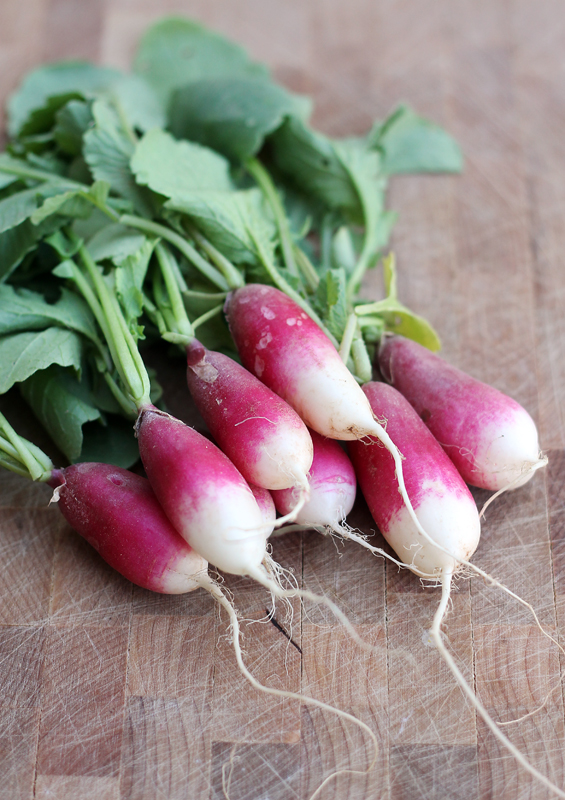 Radish Seeds - 'French Breakfast.
This heirloom radish has red skin with a white tip. The small, crisp, 2" cylindrical roots have a mildly pungent flavor.
Radish, French Breakfast
Scarlet skin, shades to white at base.
Heirloom. Oblong roots grow 1¾" long and ¾" wide. Scarlet skin, shades to white at base. White flesh is crisp and mildly pungent when young. Fast and easy to grow, radishes are best in cool weather and planted in a sunny location.
Supplied as treated seed.
Seed Count: 
Approximately 500 seeds per packet, 1 oz is approximately 2,500 seeds and 1/4 lb. is approximately 10,000 seeds. 
Vegetable Botanical Name: Raphanus sativus
Vegetable Duration: Biennial
Vegetable Days to Maturity: 28
Vegetable Seeds Per Oz: 2,500
Vegetable Height: 6" to 12"
Vegetable Spacing: 2 in to 3 in
Vegetable Planting: Direct sow outside in early spring. Can be fall planted. Plant about 2" apart and 1/2" below soil surface. Can sow closer, then thin later. Rows should be spaced 18" apart.
Vegetable Seed Saving: Allow seed heads to dry on plants; then remove heads, break them open, and collect seeds. Clean and dry the seeds before storage in cool dry conditions.
All seeds were harvested for the Current season. Germination tested at 85%.
We are well known for selling Heirloom, non-treated, non-GMO, tested seeds!

 

 

Pure, organic, heirloom seeds

 

 

Grown and hand packed in the USA

 

 

Untreated, Non-GMO, Pesticide Free

 

 
 Delicious raw, pickled, or in stir fries, this crisp, mild flavored, 14-16 inches long Japanese daikon radish is a fall favorite, tops and all. Sow in late summer for fall harvest, as it will bolt to seed if planted in the spring. The roots keep up to four months in the root cellar or cool basement.
 

Heirloom (Open Pollinated)

 

Size: 14 -16 inch root

 

Hardiness: Hardy Annual

 
Sun: Full/Partial

 

Water: Moderate

 

Seed Planting Depth: 0.50"

 

Days to Germination: 4-8 days